Build Your Own Schedule
Many conference attendees prefer to build their own schedule by favoriting or storing those can't-miss-sessions in one place. Our free, easy-to-use mobile app will help you create a personalized schedule with a few simple taps. The mobile app is generously supported by The McClatchy Company.
Quick Guide
Download the "Grenadine Event Guide" app on iOS or Android.
Enter code ONA15 to get started.
From the welcome page, tap the menu icon in the upper left-hand corner and you're on your way!
Need more detail? We've provided a comprehensive walk-through below.
Getting the App
For ONA15, we are using the Grenadine Event Guide, available for both iOS and Android.

Or you can search your app store of choice for "Grenadine Event Guide." The app will look something like this: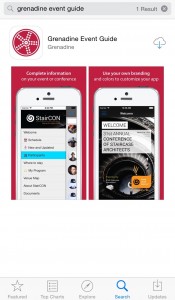 Getting Started
Once you've downloaded the app, it will prompt you for an event code. The code is simply ONA15. Then you can download your guide.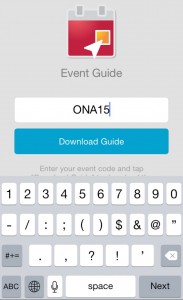 You'll see a welcome page. In the upper right-hand corner, you'll see a menu icon, which you can tap.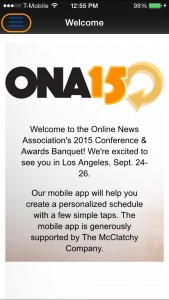 In the menu, you can select "Schedule."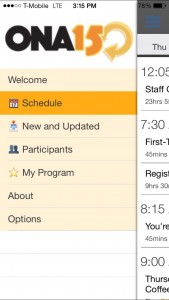 From there, you can navigate to any day of the conference and scroll through the list of sessions.
Build Your Own Schedule
If you want to add a session to your personal program, just tap on the "plus" icon.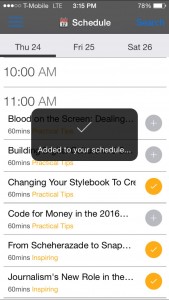 To find your program, tap on the menu icon in the upper right-hand corner as before, and you'll see "My Program." Tap, and you should have a list of all of your favorite sessions.