The U.S. elections in 2016 won't just usher in a new President; we'll also see incoming mayors and governors across the country. This session is a behind-the-scenes look at inspiring projects, from encouraging your community to participate in municipal elections, to a hotly contested gubernatorial race, to how the Des Moines Register plans on covering the presidential race with a state-focused lens. Take home some creative ideas about how to cover the races in your own newsrooms.
Resources
Read Amalie Nash's piece on engaging new and younger audiences: http://www.desmoinesregister.com/story/opinion/columnists/caucus/2015/07/04/amalie-nash-give-damn-des-moines/29712297/
Also, some research on engaging younger audiences: http://www.civicyouth.org/2014-youth-turnout-and-youth-registration-rates-lowest-ever-recorded-changes-essential-in-2016/
Note: we work hard to provide audio recordings for most sessions, but were unable to provide it for this session due to technical difficulties. Please find coverage provided by our social team below.
Speakers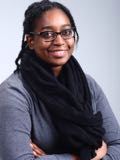 April Bethea - News Producer / Social Media Manager, The Charlotte Observer
AprilBethea | http://www.charlotteobserver.com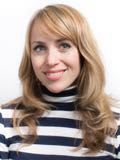 Meghan McCarty - Commuting and Mobility Reporter, KPCC Southern California Public Radio
Meghamama | http://www.scpr.org/about/people/staff/meghan-mccarty
Amalie Nash - Executive Editor and Vice President for News and Engagement, The Des Moines Register
AmalieNash | http://www.desmoinesregister.com