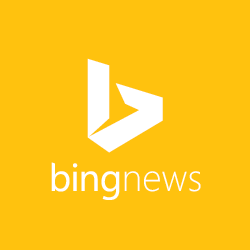 This post is sponsored by Bing News.
Bing News pushes the boundary of news with cutting-edge technology on news search, personalization and recommendation. Stemming from Bing.com, Microsoft's search engine with 20% market share, Bing News develops experiences that delight and inform users across mobile, desktop and new surface areas across the Microsoft ecosystem. Connect with the Bing team at ONA. twitter.com/bingtingnow
You're either already in town, or packing a bag.  Here are some final reminders and tips to get you situated at ONA15.
Weather:  People live in LA for lots of reasons. The weather is definitely one of them. The forecast this week is why they make movies here: 90 degrees and sunny. Every. Day.  Bring comfortable shoes for walking the Exhibit and Midway floors, fancy ones for the OJAs, receptions and parties, and flip flops for the pool.
The hotel:  The Hyatt Regency Century Plaza has a great history. It's where Sonny and Cher started their variety act (sparking our campaign to have Board President Meredith Artley and former Board President Jim Brady sing a Sonny and Cher duet — which still needs your support, so please contribute here.) Ronald Reagan loved it so much, the hotel was known as the Western White House while he was in office and there is a lot of Reagan history lining its walls. And if the lobby and ballrooms look familiar, you may have seen them in recent episodes of "Modern Family" or on star-studded awards shows.
It also offers some fun perks, like flowers at check-in that you can bring upstairs to brighten your room, a gorgeous pool with cabanas and hammocks, live piano music in the lobby every night and (most importantly?) free wireless access in all guestrooms and public spaces. ONA will also provide you with a code for our private network in the conference programming, lounge and Exhibit/Midway/Career spaces.
Eat outside:  Westfield Century City Mall is located around the corner from the host hotel, and features a movie theater, supermarket (with beer, wine and liquor! and also for the travel things you might have forgotten), a giant food court, juiceries, froyo, sweets shops and a number of full service/sit-down restaurants and bars. Oh, and plenty of shopping too.
Feed your body, too: We shared lots of options for breakfast, lunch and dinner both inside and in the blocks surrounding our host hotel.  Don't forget:  Bring plenty of healthy high-energy snacks like granola bars or trail mix to get you to dinner time, and don't forget a reusable water bottle — there will be plenty of water coolers throughout the conference.
Line up early:  Registration opens early again on Wednesday night this year, starting at 5 p.m. If you're in on Wednesday, grab your badge and your swag bag and then head up up one floor for some early networking and an all-star panel discussion of ESPN storytellers addressing the question, "Why go long form?"
Network & have fun:  Don't say we never encouraged you to get out and meet new people.  From special events for first-time attendees (there are hundreds of you!) to an exclusive Hollywood movie screening  with lots of star power, ONA and its sponsors and supporters really brought it this year.
Submit (your resume) now!  Any registered attendee can meet with recruiters from McClatchy, the Los Angeles Times, American Public Media, Quanta Magazine/Simons Foundation, Elite Daily, Denver Post, Bing News, CNN/ Turner Broadcasting System, Ball State University, Hearst TV and Gannett/Tegna at the ONA15 Career Fair (in the California Showroom space, turn right after entering). Additional jobs and fellowship information will be available all three days of the conference on the ONA15 Big Board. All attendees also are encouraged to submit resumes for recruiters to review before the conference. Recruiters can then contact you in advance to set up time to meet during the conference.
See you soon!