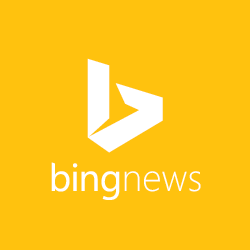 This post is sponsored by Bing News.
Bing News pushes the boundary of news with cutting-edge technology on news search, personalization and recommendation. Stemming from Bing.com, Microsoft's search engine with 20% market share, Bing News develops experiences that delight and inform users across mobile, desktop and new surface areas across the Microsoft ecosystem. Connect with the Bing team at ONA. twitter.com/bingtingnow
You're either already in town, or packing a bag.  Here are some final reminders and tips to get you situated at ONA15.
Weather:  People live in LA for lots of reasons. The weather is definitely one of them. The forecast this week is why they make movies here: 90 degrees and sunny. Every. Day.  Bring comfortable shoes for walking the Exhibit and Midway floors, fancy ones for the OJAs, receptions and parties, and flip flops for the pool.
The hotel:  The Hyatt Regency Century Plaza has a great history. It's where Sonny and Cher started their variety act (sparking our campaign to have Board President Meredith Artley and former Board President Jim Brady sing a Sonny and Cher duet — which still needs your support, so please contribute here.) Ronald Reagan loved it so much, the hotel was known as the Western White House while he was in office and there is a lot of Reagan history lining its walls. And if the lobby and ballrooms look familiar, you may have seen them in recent episodes of "Modern Family" or on star-studded awards shows. Continue reading